Imagine if you had the courage to do
all the things you really want to.
Explore the world. Write the book. Change careers.

Turn your daydream into your daily life. Fall in love with yourself.
Can you imagine what your life would look like?

What your life would feel like?

My guess...

It'd look and feel pretty damn amazing.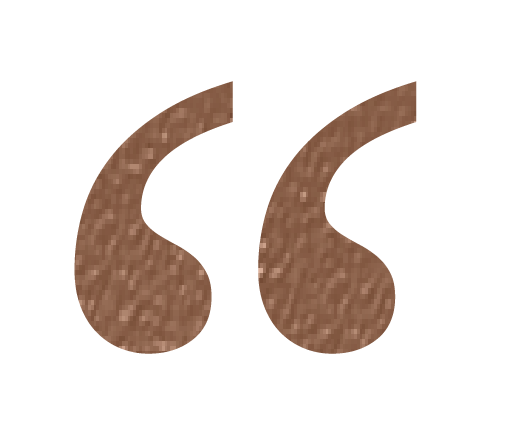 "Rebecca Ray's work has had a profound impact on my life. It has helped me to reclaim and honour my feelings, and most of all, find the courage to be myself and love myself. There is something about Rebecca's gentle voice that reaches me. There is something about her patience and her perseverance that enlightens and strengthens my own. When it comes down to it, Rebecca is a champion of women's voices -- all our voices. Her work makes me feel better about myself, about life, and about the possibilities life holds for me. Her wisdom has become a part of the framework of my own values and is a vital part of my own self-healing work."
~ Monica Englander
But I get it: It's easier said than done, right?
Because even though you dream of a life filled with people, places, events
and moments that light you up, there's something holding you back.
... Oh hey, fear. I've been waiting for you.
Come on in. Pull up a seat. We've got a lot to talk about.
Your brain is whispering to you, lovely one.
Telling you that no matter how badly you want something it's never going to happen.
And there are a whole bunch of reasons why.
You can't do it. You're not good enough. It's too late to try.
But you know what all of that is really code for?
Fear.
Yep. Really.
Here's the deal:
As humans, we're biologically programmed to avoid accidentally cutting our time here short.
Like not hula-hooping into the path of a stampede of buffalos.
And choosing to say "no" to a cheeky nine holes of golf in the middle of an electrical storm.
Pretty sensible, really.
But somewhere between sabretooth tigers becoming extinct and UberEats keeping me alive,
our lizard brains (the ancient part of our brains) got really confused and went all Terminator on modern life.
Trying something new? Beep beep beep – that's a threat!
Saying 'yes' to a great opportunity? Beep beep beep – that's a threat!
Making a change? Beep beep beep – that's a threat!
Showing up on social media for your business? Beep beep beep – that's a threat!
And because your brain is meant to keep you safe, it's sending you all sorts of, "DANGER, DANGER!" signals, making sure you feel as anxious, uncomfortable and fearful as possible.
Because staying in your cave home, doing the same things you've successfully done for days, weeks and years before?
It's a proven way to stay safe.
Doing something new?
FLASHING. RED. ALERT.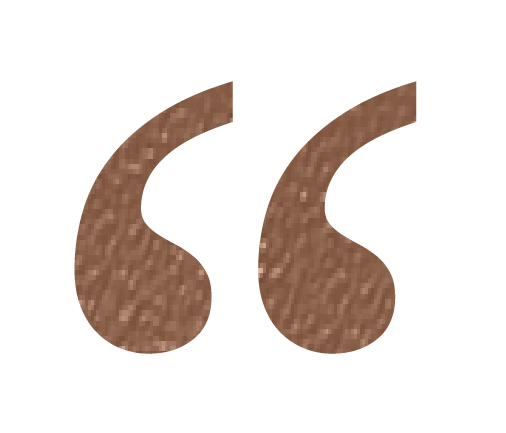 I love love love Dr Rebecca Ray. I first discovered her in one of my late night google scrolls (don't we ALL do this???) looking for something, anything, to lift my spirits up and to find answers in the midst of one of my many depressive episodes.I read her words and they just resonated with me instantly.That was a couple of years ago now and her words are resonating with me still. She teaches me that it is absolutely okay to listen to my inner voice and to honour it without judgement. To rest when I need to. To go when I feel the energy to. But always to love myself and those around me. I cannot wait to meet her and hug her one day. She has enhanced my life in so many ways. She is real. She totally gets it. I am so very glad to have found her. You will be glad too!

~ Michelle Roberts
But that brave, inspired life? It's waiting for you.
On the other side of fear.

It's not about resenting fear. And it's definitely not about never feeling fear.
(That's not a thing. Fear is here to stay, I'm afraid. Ha. Pun unintended.)
Instead, it's about understanding exactly how to navigate change – and pursue your dreams – with courage.
How?
Cue the slick segue into the adventure you've been waiting for.
INTRODUCING
Radical Courage:
Transforming Fear into Freedom

A digital journey for humans ready for their brave, inspired life
Psychologist-created, human-tested and woman-approved, Radical Courage is a self-paced e-course designed to guide you in navigating change and taking real, tangible action towards achieving your Big Brave Thing.
Everyone has a Big Brave Thing: That one thing that you're longing to do.
It might be:
* Buying a kombi van and road-tripping around Australia for a year.
* Leaving your day job and opening your own art studio.
* Showing up in the world as your authentic self.
* Singing in front of a crowd of people for the first time.
* Leaving a toxic relationship and beginning your new life.
* Learning how to live again when somebody close to you has passed away.
But we're all waiting.
Waiting until we're ready. Waiting until we're perfectly healed/have a totally blank calendar/the stars align just so/the dog learns to stop chewing your sneakers/your lover can pack their own lunches.
Just. Waiting.
Because one thing that fear is awesome at? Making us feel like we're not ready.
But now is all we have, lovely one.
And there is no such thing as ready.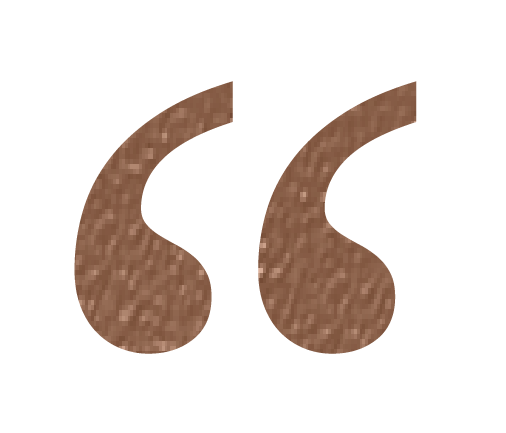 Beck is one of the most honest, vulnerable and nurturing women around. Her words always ring true and arrive at the exact moment I need to hear them. Beck advocates for bravery, courage and hope. She cheers us on, encourages us and inspires us. Her words will inspire, motivate and challenge you to be brave and true and never give up. It is wonderful to know that there are brave souls out there who are willing to take us on their journey and inspire us on our journeys.

~ Aly Roberts
"Sometimes, your only method of
transportation is a leap of faith."

~ MARGARET SHEPHARD
Radical Courage has been created to educate and empower you to:
> Cultivate the courage to go after your dreams now.
> Live in alignment with your true values.
> Forgive yourself for past mistakes and move forward with self-love and self-compassion.
> Release past pain and heal emotional scars.
> Shift limiting beliefs and overwhelming feelings into freedom.
> Become the best possible version of yourself (Hint: She looks a lot like you!)
MEET YOUR COURAGEOUS COMPANION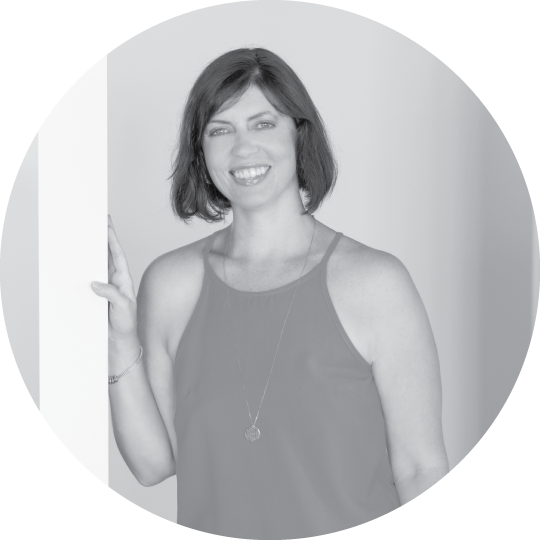 Hi, lovely one. I'm Beck.
Clinical psychologist with a heart for unfolding journeys and a deep respect for the universe. Author of two published self-help books and another on the way. Mother of one incredible little boy (and one gangly Weimaraner). Wife of the coolest woman in the world. And a human, just like you.
I spend 20% of my day retrieving my toddler, Bennett, from his attempts at breaking into the box of dog food we keep in the laundry cupboard. (He's not yet succeeded but it's only a matter of time, right?) I procrastinate more than I should. I exercise less than I should. I've sworn off the word 'should' more times than I can count. I'm ridiculously proud of my ride-on lawn-mowing skills.
I am the devoted owner of a pig called Wilbur (okay, he's not mine, he lives next door, but he comes running when I take scraps to him, so in my heart we belong to each other).
I walk a fine line between showing up for my people on Instagram and lowering my hours on the weekly screen time report. I worry and I get hungry and I get angry and I get hangry and I have to apologise to my wife for the things I say during those moments.
Which is all to say …
I'm practising, too.
I know your pain, I know your struggles. And I get you.
We fit because we get each other.
But that doesn't mean either of us should be floundering around in the dark with our fear.
As a psychologist, I've counselled hundreds of women through periods of transition and deep, emotional upheaval.
Through these experiences I've identified the seven unique elements that, once focused on, reprogram our lizard brain and transform fear into freedom. It's one-part psychology, one-part self-help and all-parts the gentle, loving guidance you need right now.
Today, I'm here to help you spark change and take real action steps towards achieving your Big Brave Things.
Even when you're scared.
Because being scared? Totally okay.
Courage only shows up when fear is present.
It's a duo act.
But that doesn't mean fear's gotta be riding shotgun.
Let's – lovingly – shove fear out of the captain's chair.
It's time for courage to slide in and take the wheel

Is Radical Courage the right path for you (right now)?
Two of my core values are honesty and transparency and in the service of these values, I want to get real with you about whether Radical Courage is the right adventure for you right now.
You see, you're probably not going to enjoy the program if you're looking for a quick fix to your discomfort or a fast track to doing your Big Brave Thing (without doing the work you know you have to do to get there).
The tools in this program are incredibly effective. They will give you an avenue to get unstuck and open up possibilities you may not even be able to imagine right now when it comes to being brave and creating the life you desire …
But only if you're willing to put time and effort into being honest with yourself, diving deeply into the exercises, and practising the skills you'll learn.
I have intentionally created Radical Courage in a simple, accessible format because I know that many of you have lots of commitments with kidlets, work, and all the other ways you're out making a difference in your families, communities, and the world at large.
But this program needs your commitment and willingness, too, if you truly want to transform your life.
You might need a dose of Radical Courage if:
> You dream of a bigger, braver life for yourself … but don't know how to get there.


> You want to live life expansively and feel all the feelings … 'cept, well, can there be less anxiety and depression, please?

> There are all sorts of challenges going down in your life right now and you want the support, guidance and education to navigate change with courage and love.

> You're scared of change … but you don't want to waste your life existing and not living.

> You struggle with negative thinking, self-worth and shame and want to find a way to heal your hurts and finally feel good enough to pursue your dreams.

> You're feeling Winnie-the-Pooh-in-a-honey-pot stuck and need a Piglet with a Psych degree to help you get unstuck.

> You worry about people judging you for your decisions and want to find a way to live with purpose and passion.

But … Radical Courage is probably not for you right now if:
> You feel significantly depressed or anxious, or you're struggling with other symptoms of psychological distress that regularly affect your day-to-day functioning.The contents of this program is appropriate as an addition to treatment from your doctors and mental health professionals, but this course is not designed as a replacement for treatment of acute psychological distress.

> You are not willing to take responsibility for doing the work on yourself to find your way to, and stay on, your brave path.

> You are not willing to be honest with yourself about the life you really want. Please don't waste your money if you're not ready for what courage can bring to your life in the most beautiful of ways.
> You are satisfied with your life and not looking for any kind of transformation or personal growth. You'll quickly get tired of me asking what brave looks like for you, I promise!

You might not be ready. But you can be brave. And the universe listens to brave.
What you get inside Radical Courage
Lifetime access to all of the Radical Courage course material.

Seven self-paced modules of written, audio, and video content designed by a psychologist (me!) to gently guide you in taking empowered action towards your Big Brave Thing.

An in depth, downloadable workbook full of exercises to transform your fear into freedom.

6 x weekly office hours where I slip on my psychologist's spectacles and hop onto Zoom to support you to step into your radical courage.

All sessions will be recorded and available for the lifetime of the course.

A signed copy of my hardcover book, The Universe Listens to Brave (yep, for real – that's why I ask for your address, not because I'm going rock up to your house for a cup of tea, although that would be nice!)

PLUS a special hold-it-feel-it-love-it present also sent via snail mail.
What you'll experience
Introduction: Becoming Brave
> Realise your potential by understanding the purpose of fear (it's not what you think!)
> Identify what's holding you back.
> Define courage for yourself.
Module 1: Seeking Purpose
> Tackle the task of finding your direction in life.
> Get unstuck from the blocks around scarcity, timing, and scars from your past.
> Step into the power of giving yourself permission to move forward and show up as your authentic self.
> Prepare to make your dreams tangible.
Module 2: Radical Feeling
> Turn your deep capacity for feeling from a stumbling block into a superpower.
> Overcome the self-defeating (but entirely human) habit of avoidance to be able to do brave (but sometimes hard) things.
> Learn transformative techniques to accept discomfort and get off the rollercoaster of extreme emotions.
Module 3: Intentional Thinking
> Develop an empowered mindset based on confidence and self-belief.
> Free yourself from stories that hold you back by learning how to get unstuck from your thoughts.
> Create a brave inner voice that supports your path of radical courage.
Module 4: The Empowered Path
> Discover the key tools for navigating change and stepping into a courageous version of yourself.
> Learn how to get back on track when you're off track and stay focused on what's important even when things get hard.
> Overcome blocks for inspiration, motivation, procrastination, and limited resources to ensure you reach your goals.
Module 5: Contagious Courage
> Overcome the fear of judgement from others and the challenge of evolving beyond those close to you.
> Maximise the impact of your courage to create deep connections with yourself, the people you love and your community.
> Use your courage to shape your legacy and to leave a meaningful imprint on the world.
Module 6: Sacred Self
> Take steps to honour yourself as you become aligned with what's most important to you.
> Ensure you take care of yourself and your life while you're doing your big brave things.
> Set boundaries to protect yourself, your resources, and your dreams for the precious representations of your radically courageous self that they are.
'But, wait Beck!

Why should I join Radical Courage now?
The thing is, lovely one, the timing that fits for you is your timing. Trust in that.

But that doesn't mean that indecision won't strike.
It doesn't mean that you won't feel a little overwhelmed (and excited!) about the opportunity sitting in front of you.
If you're sitting with uncertainty, I want you to know all the things so that you can make an informed decision on when you'll step into your brave life.
Here's why now is the most magical time for you to join Radical Courage:
> As a brand new being in the world, Radical Courage is being offered at a generous, one-time-only launch price. It will not be offered at this price again.
> We will commune on live zoom calls. That's you and me and our Radical Courage community in real time. I don't know when I'll offer live access to me again and future releases of the course will likely include only recordings.
> The only way to get your hands on a signed copy of my book, The Universe Listens to Brave, is by participating in Radical Courage. As part of our community, you get a love-filled copy directly from my hands to yours included!
> Radical Courage is the summation of many months of heart-filled and soulful work. To give it time to breathe, I'm closing the doors after this launch and won't re-open them again until I feel the time is right.
Ready for your first act of Radical Courage?
Your Big Brave thing is waiting for you.
Together, let's make it happen.
Investment: $497 AUD
Frequently Asked Questions
Uncertainty makes me shaky! Do you offer a guarantee?
While I can't predict the future or take away the hard work in between where you are now and your incredible life of radical courage that awaits, there's one piece of certainty I can promise you. I'm giving you an entire month to test out the content in Radical Courage: Transforming Fear into Freedom and if you're not seeing growth in yourself with the course within 30 days, I'll happily refund your investment. I'm offering you this money-back guarantee because I believe so strongly in the contents of the course and I want you to experience the life-changing transformation that's waiting for you, risk-free.
Do you offer payment plans?
To make this investment a little easier on your hip pocket, there's the option of a payment plan across three months.
I don't think I can do it! Perhaps I'll always be stuck?
Minds are so efficient and effective at their jobs of warning us that things might not work out, aren't they? I want to gently remind you that your life of radical courage happens through your actions, not your thoughts and feelings. No matter how uncomfortable you feel right now, and no matter what your mind is telling you you're not capable of, or worthy of, or even designed for, your brave is only one choice away: the choice to take action now. You can stay stuck and argue with your mind for a little while longer, or wait until your emotional ducks are all in row and comfortable, but how has that worked out for you so far? I want to see you get unstuck and unsticking ourselves happens by making the choice to do something differently. You can do it, and I'll be right by your (virtual) side when you do!
I'm not good enough.
I'm going to have to, lovingly, disagree with you. But I understand that you might be feeling unworthy right now. Getting outside your comfort zone is a sure-fire way to invite vulnerability to the table. That's why I've devoted a module of Radical Courage just to deep dive into your feelings so we can transform that shame and self-doubt into courage and confidence. And in the meantime? I'll be holding space for you to show up and step into your innate worthiness.
When will I know if I'm ready?
There's never going to be a perfect time to go after your Big Brave Thing. This is it, lovely one. Your time. Your choice. Your moment. Your life.
What if I don't have time?
I get it. Life is busy. But Radical Courage is self-paced, which means you can take it one step at a time, when and how it suits you. In saying that, I bet we could swap an hour of watching Netflix for an hour of Radical Courage, don'tcha think?
It's too late for me to go after my Big Brave Thing.
The only thing it's too late for is to go back in time and uninvent hypercolour t-shirts. It is NOT too late to go after your Big Brave Thing. In fact, you're right on time. Your life and path couldn't have unfolded any faster.
How much is Radical Courage?
To honour the arrival of Radical Courage into the world, she's opening her arms to you at the one-time-only launch price of $497 AUD. It will never be offered at this price again. A payment plan of 3 instalments is also available to ensure the course is as accessible to you as possible.
How much is Radical Courage worth?
When you add up the price of one psychology degree, 8 years of clinical psychology training, over 15 years of clinical psychology practice and a lifetime of personal experience, you come to figure that is round about, well, priceless. If you love a few tangible numbers to hold onto when making decisions, there is around 17 hours of audio and video content in the course. The same number of sessions with a clinical psychologist is equivalent to nearly $4000 of therapy. And that doesn't even account for the stunning workbook, signed hardcover copy of my book, The Universe Listens to Brave, and the Zoom calls (which are live if you join during the launch period, and available as recorded videos all other times) included in the program. Which is why I pose a different question: How much is Radical Courage worth to you? How would your life change with Radical Courage?
How long will it take me to finish Radical Courage?
Radical Courage is self-paced, which means you can take as long as you like. However, there are seven modules, and you could easily pace these to complete one module per week to give yourself time to learn and implement the strategies. If you like to absorb your personal development material quickly, you can speed up the process in whatever way fits for you, depending on the time you have to devote to the course. As with anything, the more you practise, the more you grow!
What do I need to enrol in Radical Courage?
- One Big Brave Thing (or more than one, or even just the longing for a Big Brave Thing) - An internet connection - A smart phone, computer or tablet - Your gorgeous self - Your pet dog, cat, or iguana for couch company and moral support* (*optional) That's it. I'll supply the rest.
Will I have access to you, Beck?
Yes! I'm available by email at any time to answer your questions about the program. If you are joining the course during a launch period, you'll be invited to 6 x live Zoom calls where you and I, and our Radical Courage community, will chat about your Radical Courage quest and everything that shows up for you during the course. Outside of the launch period, you have access to the recordings of these calls as part of the course content. Please note that I'm unable to provide psychological treatment online and I don't offer individual consultations.
Remind me of what I get if I sign up?
- Lifetime access to all of the Radical Courage course material. - Seven self-paced modules of audio, written and video content designed by a clinical psychologist (me!) to gently guide you in taking empowered action towards your Big Brave Thing. - An in depth, interactive, downloadable workbook full of exercises to transform your fear into freedom. - Six weekly office hours where I slip on my psychologist's spectacles and hop onto Zoom to support you to step into your radical courage. - All sessions will be recorded and available for the lifetime of the course. - PLUS a signed copy of my book, The Universe Listens to Brave and a special hold-it-feel-it-love-it present sent via snail mail.
What's the difference between your book and the course?
Depth, lovely one! Unfortunately, my books are limited by pages. And even though I'd have loved to have delivered a 2,000-page epic novel revealing every piece of my wisdom, experience and expertise, my publishers would likely have rolled their eyes, patted me on the head and kicked me out of their stable if I'd done so. (We love each other, my publishers and I, but it's word count or nothing, people!) My books are a great introduction to my teachings, but my e-course is a true step-by-step adventure that takes you on a journey to achieving your dreams.
I don't have a great track record with finishing online courses ... how do I know if I'll finish this one?
I feel you, lovely one. Finishing an e-course is always a challenge! And while I'd love to promise you that you will absolutely, definitely, 100% finish Radical Courage, the truth is that the power is in your hands. In saying that, Radical Courage has been designed by me (somebody who gets and understands how humans like to learn) to be easy to digest and fun to implement, and there's a variety of lessons and practical challenges to keep you motivated and inspired.
How can Radical Courage change my life?
Great question! And the answer is just as great: However you like! The wonderful thing about Radical Courage is that it can be applied to any of your Big Brave Things that you're dreaming of. The sky is the limit. No. I lie. The UNIVERSE is the limit. Whether you're longing to create a cake shop, or you want to begin blogging, whether you're navigating a difficult life transition, or you're doing the work of profound healing, Radical Courage is your motivation, muse and mentor in one.
Achieving this Big Brave Thing feels impossible for me. Can Radical Courage really help?
Yes, I believe it can. Radical Courage is designed as a practical journey, complete with action steps you can take to move yourself closer to freedom from the paralysis of fear. Because the truth is that there's never going to be a perfect time to go after your Big Brave Thing. This is it, lovely one. Your time. Your choice. Your moment. Your life.
Why is the price of the course in Australian dollars?
Hi from Down Under, lovely one! I'm located in Australia, and as Teachable (the platform that hosts the content for Radical Courage) doesn't have the option of allowing each person to pay in their native currency, I've elected to set the price in Australian dollars. If you'd like to check the price of Radical Courage in your local currency, simply google currency converter.
Why can't I pay via PayPal?
Unfortunately, Teachable (the platform on which Radical Courage is hosted) doesn't allow PayPal to be used as a payment gateway when the price of the course is in Australian dollars. Your credit or debit card is processed using Stripe (a very secure and reliable gateway).
Can I join Radical Courage if I live outside Australia?
Yes you can! Hello to all my friends in our Radical Courage community across the oceans. You'll receive a signed copy of The Universe Listens to Brave even if you live outside of Australia - straight from my hands to yours, and you have access to all the content of the course because it' lives here online.